Trac-Mount™ Idler
Martin® Trac-Mount™ Idlers utilise sliding frames on a stationary base to provide an idler set that will fit in tight spaces between belt support cradles and allows easy installation and service. Trac-Mount™ Idlers are available in 20, 35 and 45-degree angles. Idlers can be steel or impact idlers and there is a choice of 3 or 5 rolls.
Features and Benefits:
Improves System Serviceability: Slide-out/slide-in roller frames allows idler service without the need to raise belt or remove adjacent idlers.
Prevents Fugitive Material: Trac-Mount™ Idlers provide proper belt carriage while they stabilise the belt line to improve sealing.
Durability: Frame consists of 8 mm steel and idlers are industry standard good quality idlers.
Our team is available to provide expert advice and assistance on this product and all of your bulk material handling questions and problems. Please contact us today and let us help!
We Solved Their Problems!
Let us help you solve yours as well. All products and services provided by Martin Engineering carry our Absolutely No Excuses Guarantee. If we don't solve your problem, we will fully refund your money or provide a different solution for you. Period.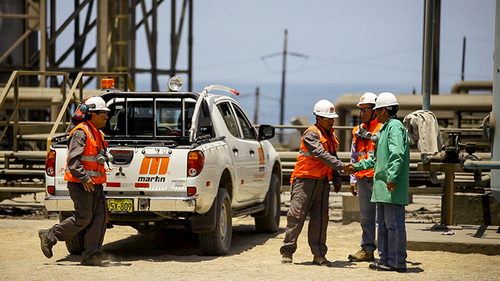 Free Engineering and Application Assistance
Our technicians have solved problems for people in your industry all over the world. Take advantage of our wealth of knowledge. Tell us about your situation today to learn how Martin can improve your performance, safety and bottom line - with no obligation. We want to ensure that you choose the right solution for your exact needs and we are willing to invest the time upfront to get it right the first time.
Contact Us Now
Call Us Today
+27 (0) 13 656-5135